ADMINISTRATIVE SERVICES
DEPARTMENT CONTACTS
Julie Burkey
Executive Administrative Assistant
Phone: (269) 659-7223
Andrew Kuk
Interim City Manager
Phone: (269) 659-7234
You are here :
Departments > Administrative Services >
City Manager
City Manager - Mike Hughes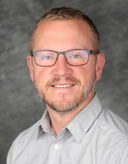 The City Manager is the Chief Administrative Officer (CAO) of the City, appointed by the City Commission. The City Manager is responsible for the day-to-day activities of the City, provides overall direction to and is responsible for the management, staffing, administration and operation of all City Departments. It is the duty of the City Manager to provide reports to the Commission in regard to ongoing activities within the City as well as evaluating services and making recommendations for the improvement of operations.